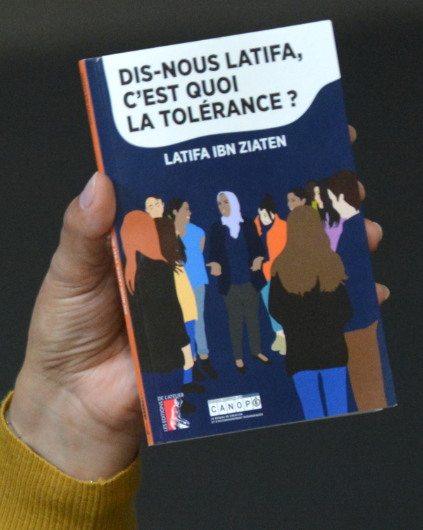 Tell us Latifa what is tolerance?

Resources
"Tell us Latifa what is tolerance?" that groups the questions of pupils that she met in the educational institutions and her answers.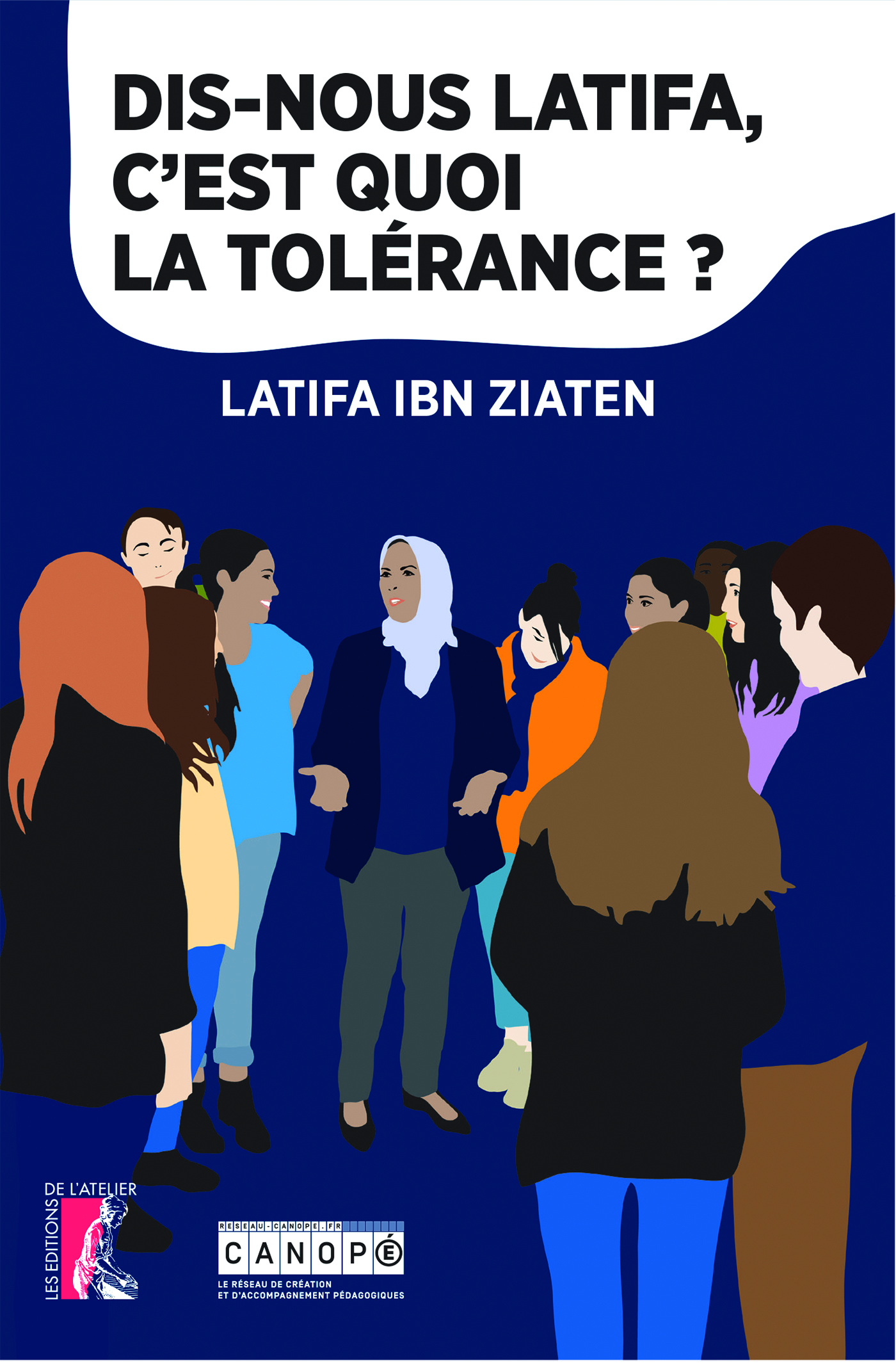 Resume:
A book that contains more than 50 question of pupils to contribute to the reflection. A message of tolerance, a dialogue without taboos, for reliving the biggest challenge of living-together and to offer a place and a future for each youth.

In this publication, the answers of Latifa Ibn Ziaten to the questions of the pupils who she could meet in their institutions:
"why do some people think that religion led them to attack?"
"why do I respect my teachers while they don't respect me back?"
"don't you think that the success of each youth is utopian when we live in a city?"

Their names are Kloé, Aïda, Abdelkrim, Sofian, Aurélie… they are pupils of primary, mid-school and high school. by the dialogue without taboos that she engaged with them, she delivered to them a powerful message:
no, the spiral of violence in the name of religion is not a fate.
Yes, she practices her beliefs in peace, in the respect of republican values and the beliefs of others are reachable.
Yes, it is possible to raise the biggest challenge of living-together that offers a place and future to each youth.

Latifa Ibn Ziaten is the mother of Imad Ibn Ziaten, who was killed by Mohammed Merah on 11 march 2012 in Toulouse.

She started the association Imad for youth and peace in order to open dialogues with others and to respect the republican values.