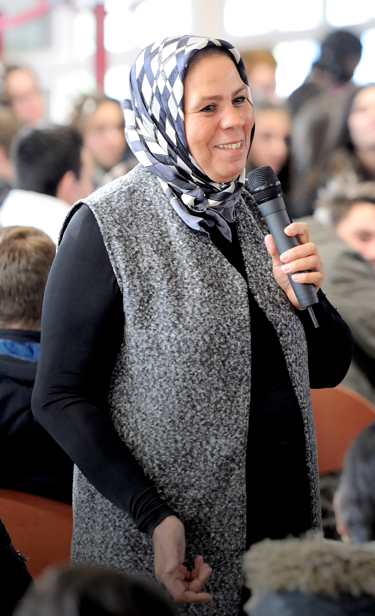 Latifa Ibn Ziaten
Latifa Ibn Ziaten was born in Tetouan (Morocco) January the first 1960.

She lived her first nine years in spain, near her mother and her three brothers and sisters. After the brutal death of her mother she went back to Morocco. She is entrusted to the care of her father and stopped attending school.

In her teenage years, she moved to live with her grandmother, where the openness and character power will be a certain influence. This energic, wilful lady, shares with her little daughter values that will stay hers: tolerance, acceptation of others and family solidarity. She also gives her the necessary confidence for taking decisions, to be independent at the age of 16.

Latifa Ibn Ziaten left Morocco at the age of 17 to join her husband in France, who was a railway manin SNCF (French National Railway Company). To create a family, to give the chance to her future children to continue their studies at school, a chance that she did not have: that is what she thought of in the instant of departing.  

She arrived at Sotteville-lès-Rouen, she discovered a different culture of her, with a new type of a life style, and overall a language that she didn't know neither by reading, nor writing, nor speaking. By the power of will, and the help of women that supported her in her first steps on the French land, she overcame the difficulties, she was attached to her independence, refused the role of housewife, driven by her desire of opening to others, Latifa Ibn ZIaten learned French, got her driving license and engaged in the professional life.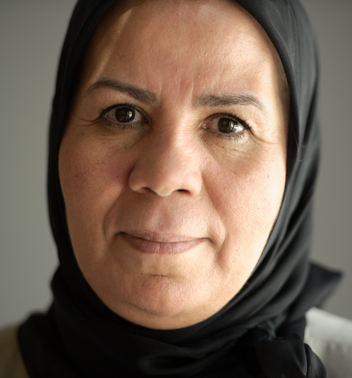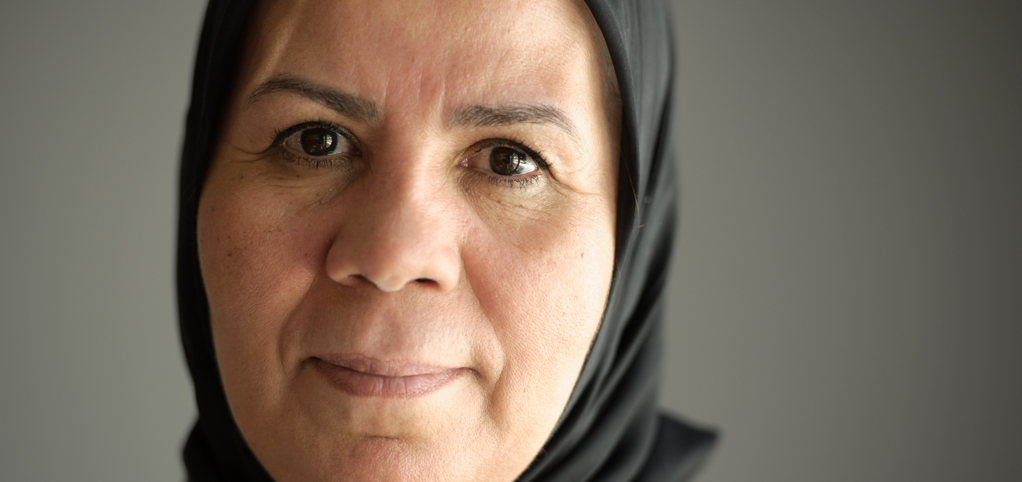 As a mother, she educated her four sons and her daughter in the same way, without distinction in gender, she followed their education closely and gave them a rich education of two cultures which they have been growing into. It matters to her that her children not only succeed, but also to have the chance to study and achieve their ambitions to accomplish their dreams.   

Year by year, among a home that each member holds a place in his heart, she lad a happy existence, until the tragedy that hit her family, on eleventh March 2012. In less than ten days, eight people became victims of the terrorist Mohammed Merah. The first has fallen is a military, a soldier of the Republic, the second son of Latifa: Imad.  

We need years to build what a moment can annihilate. That's how destiny flips.

Facing the worst, the silence and the resignation offers a shelter; Latifa chose to speak and to do something. On 24 April 2012, the association Imad for youth and peace emerged.

After two months, in search for an explication to the murder of her son, Latifa Ibn Ziaten went back to the city where Mohammed Merah grew up and sought to understand. She met a youth that felt abandoned and measured the extent of the difficulties faced by these youth, particularly in these cities "ghettos" where they are deserted, with no social mix, with no hope to integrate or to succeed in the French society.

Therefore, she decided to give a hand to these people, even those who were the cause of her pain, in which she found her battle of life, the needed courage to overcome an ordeal that could have left her powerless and voiceless.

Since the foundation of her association, Latifa Ibn Ziaten travels in France to testify, and meets the youth, in order to preserve the social harmony that until now cemented the relations between the generations as well as among the native French and the new arriving people, she did not forget the help that she got when she joined her husband in France, and knows the importance of these words, these deeds of welcoming that eased her integration in a culture that she knew almost nothing.

The history of Latifa demonstrates the ability of human to overcome all the hardships without resigning, nor give a way to bitterness or the desire of revenge, but keeping the hope, knowing the worst, not forbidding to believe in the best, and gives strength to act to make it happen.

Resources
Books and movie